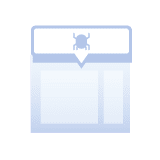 Prospecting
Gain better prospects like never before with our dynamic and configurable Quick App that intergrates directly to your website.
Origination
Originate, Process, and Underwrite loans easily. Streamline and customize your workflow with a configurable pipeline. Provide transparency and collaboration.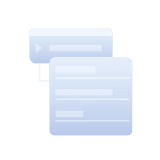 Servicing
The ability to service, track, autobill, and autopay your loans through NOVA's next gen servicing capabilities. The industry's most expansive, robust, and automated loan servicing platform at your fingertips from any device. 
Fund Management
Administer investor returns and distributions, with direct integration and feeds from servicing. Transparency to your investors and direct visibility to the funds success.   
Products
Every aspect of Loan Origination is at your fingertips.
NOVA
Liquid Logic's Introduces Nova!
Nova is a Cloud-Based Loan Management System for the private lending industry.
Our end-to-end system was built around the borrower's experience, allowing them to upload documents and fill out forms with ease.
We configure the system around your company's internal workflow, as well as customize the look and feel to match your website.
Complete with a self-help borrower portal, in-depth CRM and servicing capabilities, and our powerful Loan Origination Software (LOS), Nova is the perfect all-in-one solution for your loan management needs.
LoanSizer
Our new Liquid Logics Loan Sizer with a product eligibility qualification engine is now open not only to Liquid Logics Customers but also to new Clients as a standalone product!
Private label your own loan sizer

Embed it on your website. Borrowers can come to your site, enter loan criteria, and get pricing and eligibility options.
Embed it to your broker portal

Give preferred pricing to certain brokers

Loan officers see internal retail pricing
Secondary Markets sales options and margins

" Best Choice / Best execution" Loan Placement created for every transaction
MarketPlace
HOW IT WORKS
Loan Originators can post a loan to sell or fund and Keep It All Organized by easily uploading documents, photos, and basic details.
Investors can plug in all their search criteria and easily Save Their Preferences which makes finding potential loan matches less time-consuming and more user-friendly!
Marketplace makes loan trading easy as 1 – 2 – 3
Originators offer a loan to be funded or a funded loan for sale.
Investors review and offer funding and rate
The originator accepts and provides needed information. The loan is funded or sold.
LL DocuGen
Get all the private lending document sets you need with our newest product, LLDocUGen.
With one click, we auto-generate your documents with all of the borrower's information already filled in.
Created by the top private lending law firm in the nation, you can be confident that our document sets for all 50 states will meet all your regulatory and compliance needs.
LL Asset Management
Liquid Logics is excited about the release of our new Asset Management functionality. Asset Management is the front-runner for lenders to set up a custom workflow to handle NPLs.
Asset Management keeps track of personalized client-driven tasks and needs, while also keeping clean screens with client-selected functionality to solve every demand in your workflow.
LL Loan Servicing
Control the process of the loan after closing.
With our loan servicing software you are able to do payments, charge fees, connect payments to investors, monthly statements, payoff letters, etc.
Let our loan servicing software do the hard work and allow you to focus on other aspects of your business.
Schedule Your Customized Demo Today
At Liquid Logics, we know that not all lenders operate their business the same way. Let Liquid Logics demonstrate how our software aligns with exactly what your business needs. Stop coupling technologies together and streamline all of your activities on one platform. Schedule with us today to get started.